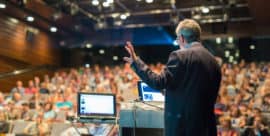 The current COVID-19 pandemic has brought large parts of our society to a standstill. In fact, there's a very good chance that you're reading this while at home on lockdown, in between your 9th and 10th trip to the fridge this hour.
COVID-19, also known as Coronavirus, is an infectious disease that affects the airways and lungs. Common symptoms in mild cases include fever, cough and shortness of breath, while more serious cases may lead to viral pneumonia and multi-organ failure. The virus is spread during close contact by small droplets produced when people cough, sneeze or talk, as well as people touching a contaminated surface and then their face.
As of 5th May 2020, Coronavirus has infected more than 3.6 million people worldwide, resulting in over 252,000 deaths. The UK alone has seen over 190,000 confirmed cases, of which more than 28,000 have been fatal. Although the overall mortality rate is relatively low (3.4%, according to the WHO's estimate), older people and those with underlying medical problems are more at risk of developing serious symptoms.
In an attempt to combat the spread of this highly contagious disease — to "flatten the curve" — governments around the globe have implemented stringent social distancing measures. Populations around the world, including here in the UK, have been strongly advised to stay indoors, work from home, avoid non-essential travel and quarantine themselves if they're experiencing even the mildest of symptoms.
As a result of these lockdown measures, major international events have been postponed or cancelled, from the world of sports (the 2020 Summer Olympics, Wimbledon, the Premier League and UEFA Champions League) to arts (Glastonbury, Edinburgh Festival Fringe and the release of the new James Bond film) and beyond (E3, TED 2020 and various religious festivals).
Despite this unprecedented situation that we find ourselves in, the Coronavirus pandemic doesn't necessarily spell doom and gloom for the events industry. In fact, now is the perfect time to start planning your next event for when the lockdown eventually ends.
Get ahead of the competition
Once medical experts decide that it's safe to lift these current lockdown restrictions, it's likely there'll be a mad rush in the events industry. Venues will be snapped up quickly while the backlog of postponed events will dominate the foreseeable calendar. Plus, after being cooped up inside and starved of regular social interaction for… well, however long this lockdown lasts for, people will probably be rushing through the doors of your event!
Therefore, it's a good idea to use this rare abundance of downtime to start putting plans in place for your next event (even if they can't be put into stone) so you can stay ahead of the competition once the Coronavirus pandemic has been resolved. After all, it's better than spending all your time binge-watching Netflix!
You'll need to adapt your event based on new medical advice
It's highly unlikely that the events industry (and daily life in general) will return to normal for some time. The WHO recently published a nine-page document outlining key planning recommendations for event planners amidst the COVID-19 outbreak. Organisers are advised to establish direct links with both local and national public health authorities, conduct a comprehensive risk assessment in accordance with the WHO's updated technical guidance, and put together an action plan for detecting and monitoring event-related COVID-19 cases.
Therefore, you'll need to adapt your event based on these guidelines. What better time to start doing that than now?
Coronavirus: This, too, shall pass
Like everything else in life, this current crisis isn't permanent. Human civilisation has experienced numerous pandemics in the past and has overcome them. In the last 20 years alone, we've witnessed SARS, Swine Flu and Ebola, which sadly resulted in more than 200,000 deaths between them. Yet all of these pandemics subsided within a year or two and society has got back on track.
Although experts suggest that the UK has yet to reach the peak of this pandemic and there is no end date in sight for this lockdown just yet, there are promising signs. The UK is roughly two weeks behind Italy, who have recently begun to see a slow-down in the number of infections thanks to their lockdown restrictions. The WHO is optimistic that European lockdowns which started several weeks ago will soon bear fruit and the content will become more stabilised.
When the Coronavirus tide turns remains to be seen. But rest assured that with enough patience and perseverance (and social distancing, of course!), this pandemic will eventually pass — and the events industry (along with many other industries) will soon kick back into life.
How Absolute Venues Can Help You
If you're looking for the perfect venue-finding partner once Coronavirus is over, look no further than Absolute Venues. With an extensive directory of over 140,000 venues worldwide and a team of experienced events professionals, our free-venue finding service can find the perfect venue for your event.
Simply tell us the specifications of your event, and your dedicated event planner will provide you with a shortlist of the most suitable venues based on your specific needs and preferences with a quick turnaround. Our venue-finding service is not only free of charge, but our strong, long-standing relationships with various venues and hotel groups mean we can negotiate the best price on your behalf. To find the perfect venue for your post-Coronavirus event, simply fill out our Plan Event enquiry form here, or get in touch with our friendly team on 0161 327 0938 or at [email protected].